Nobby Lewandowski has had the privilege of co-authoring the following publications:
Real World Leadership Strategies that Work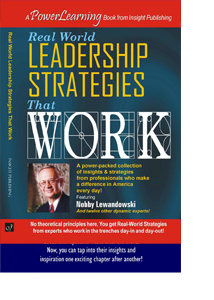 A power-packed collection of insights and strategies from professionals who make a difference in America every day! No theoretical principles here. You get Real-World Strategies from experts who work in the trenches day-in and day-out. So dig in and start applying the lessons from these dynamic professionals.
Featuring Nobby Lewandowski and 12 other dynamic experts. Nobby's chapter is entitled "Ethics Based Leadership"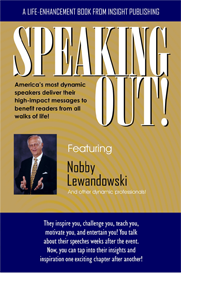 America's most dynamic speakers deliver their high-impact messages to benefit readers from all walks of life.
Featuring Nobby Lewandowski and other dynamic professionals. "Leadership, Integrity and Success" readers will find this book as a great reference for many leadership points.
They inspire you, challenge you, teach you, motivate you, and entertain you. You talk about their speeches well after the event. Now, you can tap into their insights and inspirations one exciting chapter after another.